Ruzafa | Valencia
– The restaurant Copenhagen in the district Ruzafa has been on my list for a long time. It is one of the best-known vegetarian restaurants in Valencia and I've heard many positive stories about it. So it was time to see if the positive stories were really true.
Grupo Copenhagen
The restaurant Copenhagen is part of the restaurant chain Grupo Copenhagen, together with the restaurants Malmö and Oslo. All three restaurants have the same goal: to show that the vegetarian kitchen can be as tasty as all other kitchens. Copenhagen has a sleek Scandinavian interior and a delicious Mediterranean cuisine. Also for vegans they have a few dishes on the menu.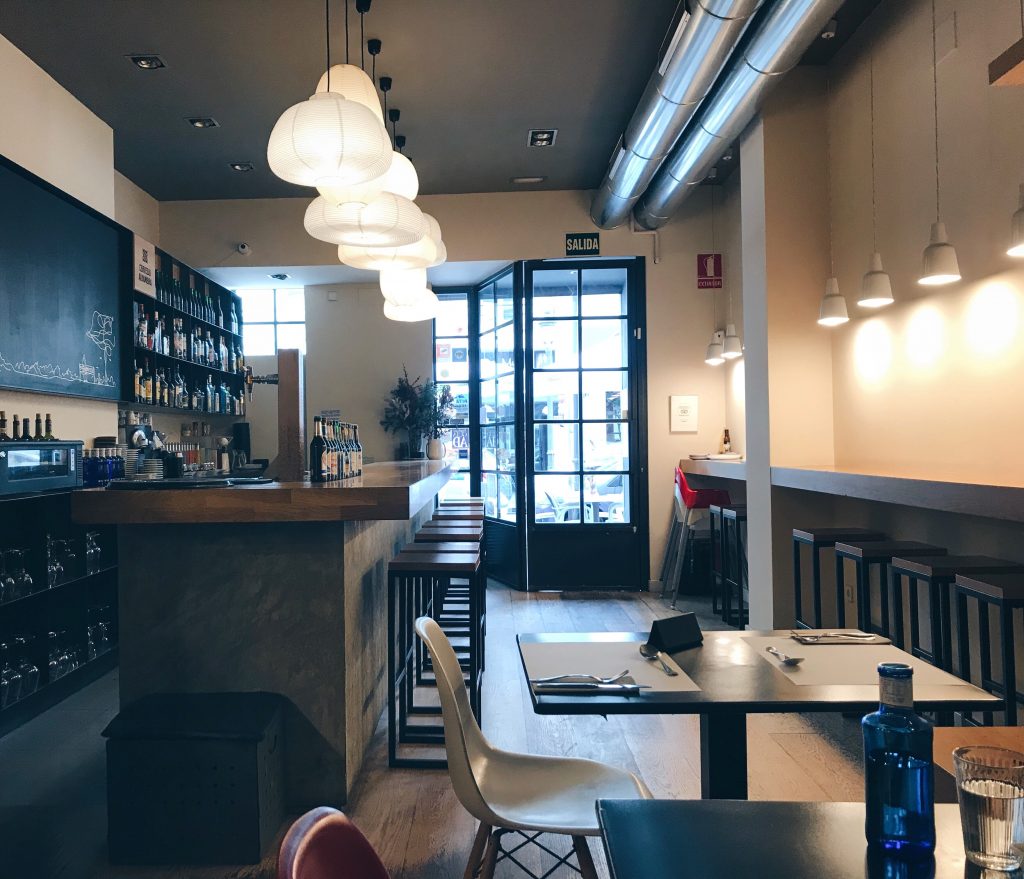 Delicious lunch menu
If you go to Copenhagen for lunch, you can choose for a lunch menu consisting of a starter, main dish and dessert or a coffee for only 11.90 euros. Of course you can always take a dish from the regular menu, but with a lunch menu you get a lot for a low price. For example we got 3 small appetizers consisting of a soup of legumes, zucchini and coconut milk, a toast with pesto of beets and cashew nuts and a salad with a delicious garlic sauce. As main dish we could choose between a rice dish with artichokes and champions and a mix of vegetables with a hazelnut cream. The dessert was a carrot cake and a pudding of different fruits. It was a delicious lunch menu.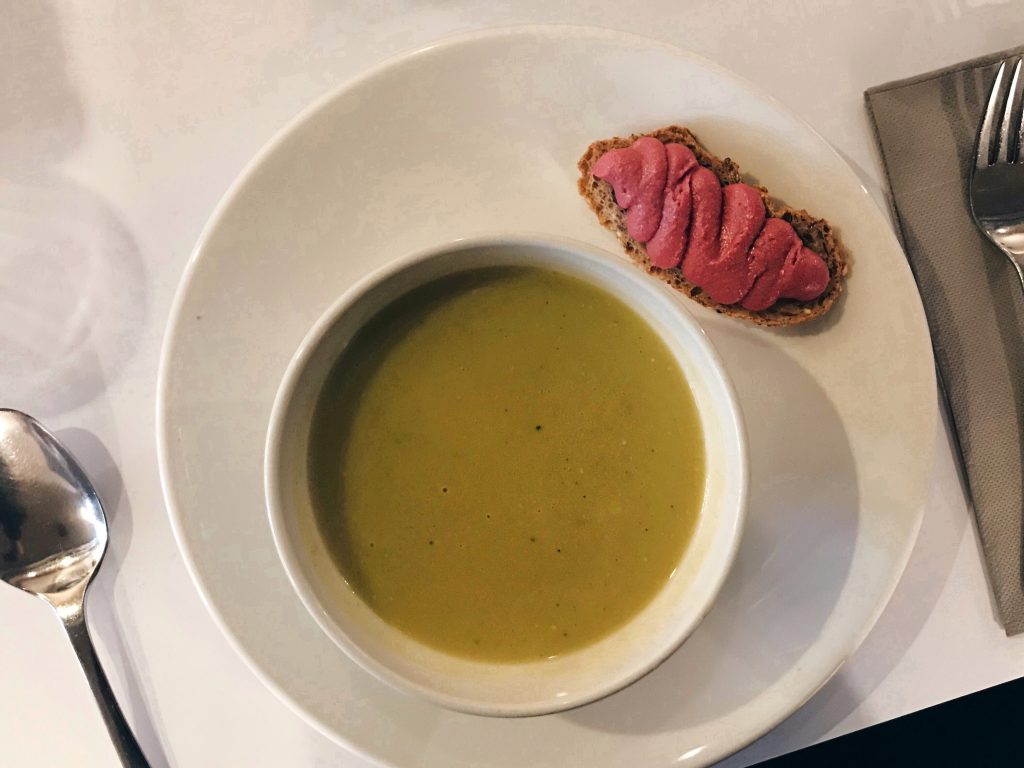 Dishes of the card
The friend I brought with me has been to Copenhagen many times and she recommended to go back to try something from the regular menu card, such as eggplant balls with Italian cheese and croquettas de boletus (croquettes of mushroom and hazelnut).
Copenhagen is open every day from 13:30 to 16:00 o'clock and from 20:30 to 23:30 o'clock.
Hopefully my tip about this vegetarian restaurant in Valencia was useful to you. Have a nice lunch or dinner and enjoy your time in Valencia!
Love Sofie,
Personal tips about visiting Valencia and living in Valencia