El Carmen | Valencia



Do you want to know where in Valencia you can have a great breakfast/lunch? Then keep on reading, because Almalibre is one of my favorites!
Hotspot in El Carmen
In the nice district El Carmen you can find a great hotspot, named Almalibre. The place is famous because of its acai bowl, a super food from Brazil. Acai is a berry rich in antioxidants that stimulates the immune system in a natural way. At Almalibre I discovered acai and since then I am addicted, because it's so delicious!
Can't resist Acai
Unfortunately I have to cycle quite some time to get to Almalibre, so everytime I am planning on going there, it's hard to resist ordering acai. My favorite is 'the runner' , with banana, dark chocolate and paçoca (a mix of peanuts, sugar and salt). For a few cents more you can add an extra topping.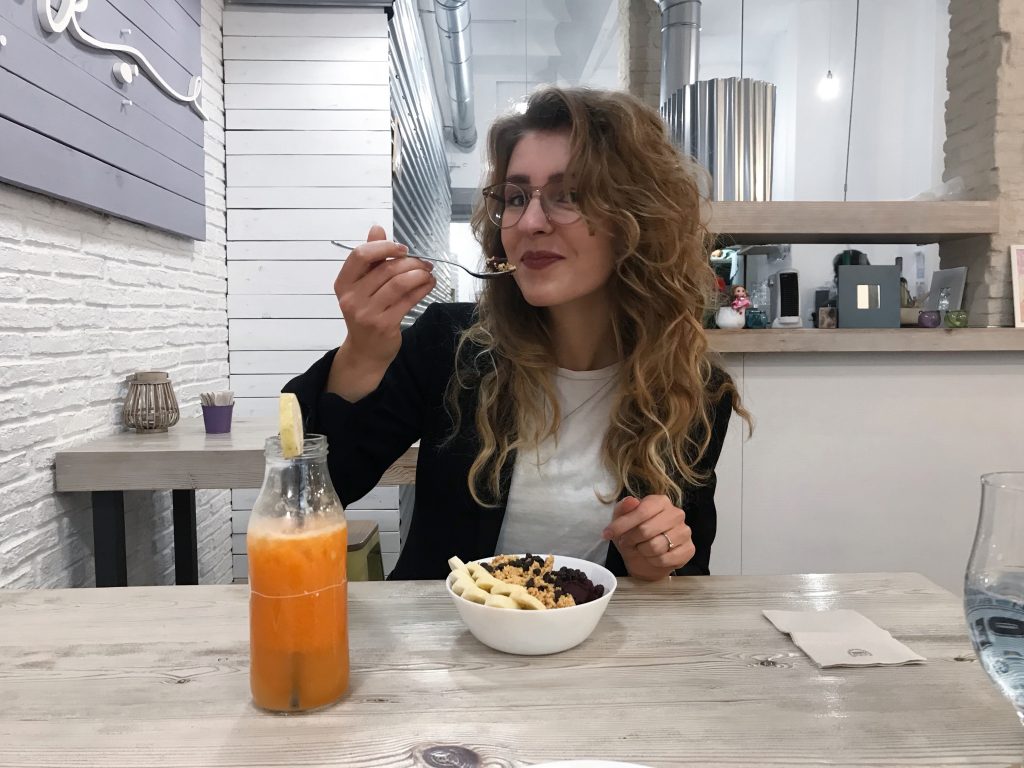 Almalibre for breakfast and lunch
Mostly I eat the acai bowl as breakfast or as a snack. A late breakfast I have to say, because they open at 11 o'clock.
When I go to Almalibre for lunch, I usually take one of the vegetarian burgers. I love tofu and olives, so I often take the burger with oats, tofu and olives with a tofu and lime sauce. Furthermore on the menu you can find: various salads, sandwiches and snacks such as hummus and nachos. And if you feel like drinking a fresh juice, you are also in the right place.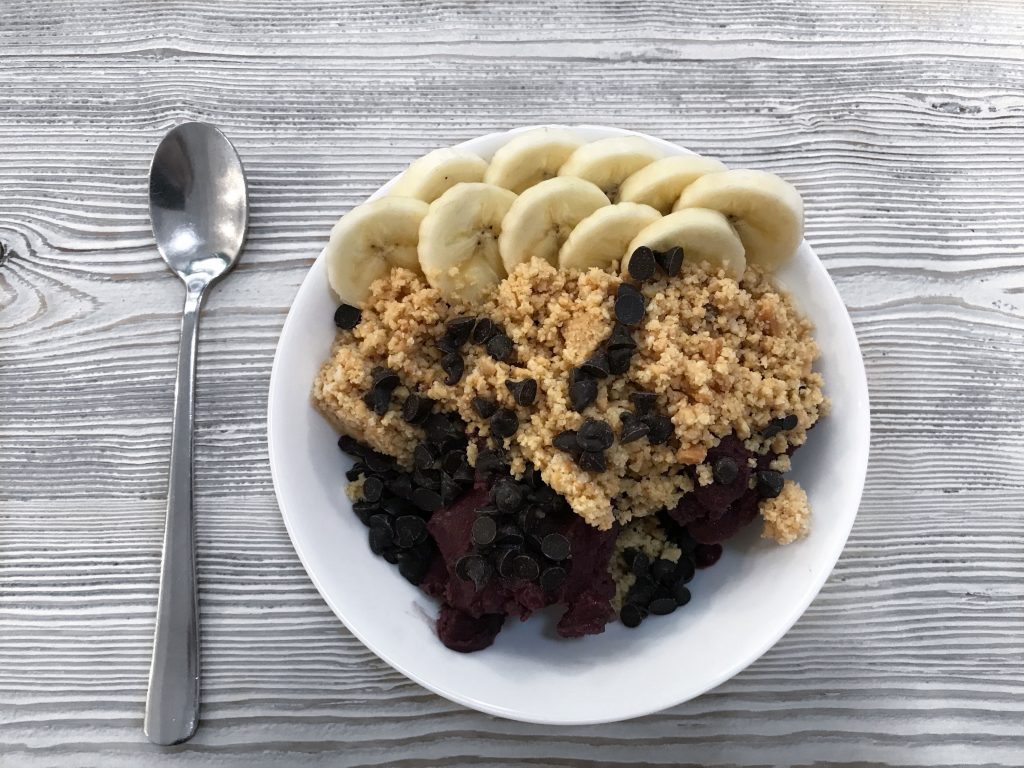 I hope you liked this breakfast/lunch tip in Valencia. You can always let me know! 🙂
P.S. Below you can find the address
Love, Sofie
Blog & Vlogs about Valencia – Personal tips from Soof
Address
El Carmen, Carrer Roteros 16, 46003 Valencia
[mappress mapid="3″]